Hotels in the province Isla de la Juventud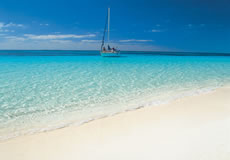 Isla de la Juventud is the biggest island among 350 islands making up the Archipelago of Los Canarreos and its capital is Nueva Gerona.

Most of the area of the island is plain and boggy, considered also as the second marsh in importance in Cuba. La Isla de la Juventud is the less populated municipality in Cuba.

At the beginning, the municipality was known as Parrot Island, and was the hideout for pirates like Francis Drake, John Hawkins, Thomas Baskerville and Henry Morgan and also called as The Treasure Island by Robert Louis Stevenson.

You can only get to the island by plane or by ship, being the mean of transportation the beginning of your travel.
Localities and hotels of Isla de la Juventud
(6 Hotels)

Cayo Largo is located in the eastern part of the archipelago of the Canarreos, in the Caribbean Sea, about 135km far from Nueva Gerona, the main city of Isla de la Juventud province and 177km far from Havana City. Cayo...
(0 Hotels)
Hoteles: -

Isla de la Juventud, an special municipality located in the Gulf of Batabanó and in the northern part of the Caribbean Sea, in the western region of the island of Cuba. It is also the largest municipality of the archipelago and its capital is Nueva...