Hotels in Santa Cruz del Norte
located in the province
Mayabeque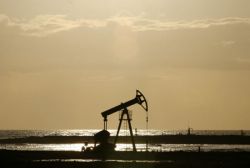 Santa Cruz del Norte, main town of the municipality of the same name, occupying the northeastern corner of the territory.The city lies on the north coast of the province of Mayabeque, at the mouth of the Santa Cruz River, 44 km from the capital of the Republic. It is linked with Havana City by road and by rail.

Santa Cruz del Norte is an important place in the economy of the province because its industrial production, mainly the manufacture of beverages including the famous rum Havana Club; the thermoelectric Santa Cruz del Norte that generates electricity in the region and by the existence of an oil field currently in operation. It is also located the largest sugar refinery in the country, the sugar refinery ¨Camilo Cienfuegos¨.

As tourist options we can find the areas of Boca de Jaruco and Punta Jijira. There are many caves reported by caving lovers, where they found several archaeological sites. The beaches of Jibacoa and Arroyo Bermejo are places of tourist interest.
Hotels in Santa Cruz del Norte
Rooms from

43.00 USD

...located in Santa Cruz del Norte
Located in Playa Jibacoa, Hotel Villa Tropico offers 3-star accommodation with an outdoor pool. The reception is open 24 hours and offers barbecue. Guests can enjoy international dishes in the restaurant or have a cocktail in the bar. All hotel rooms are equipped with a flat-screen TV with...
more information...
Rooms from

69.00 USD

...located in Santa Cruz del Norte

Hotel Breezes Jibacoa, Havana, Cuba. One-story hotel with a privileged location on Arroyo Bermejo beach, surrounded by a small hill, where the beauty of the seascape and the lush vegetation stand out. It is an Ultra All-Inclusive Resort for couples and singles of 16 years. The tourist complex...
more information...
* Prices based on double occupancy