Hotels in the province Mayabeque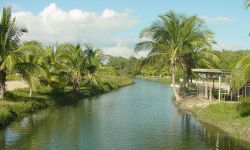 Mayabeque is a new province created when Havana province was divided into two provinces: Artemisa and Mayabeque.

The name refers to the river that irrigates the fertile valley, whose name was baptized by the local aboriginal population with the nickname Güinicajinal.
Localities and hotels of Mayabeque
(2 Hotels)

Santa Cruz del Norte, main town of the municipality of the same name, occupying the northeastern corner of the territory.The city lies on the north coast of the province of Mayabeque, at the mouth of the Santa Cruz River, 44 km from the capital of the Republic. It is linked...