Starwood Hotels & Resorts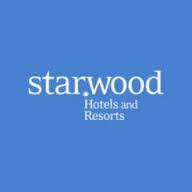 Starwood Hotels & Resorts Worldwide is a hotel chain based in White Plains, New York. This company owns, operates, manages and franchises hospitality establishments under its eight brands.

Starwood Hotels and Resorts was created as a capital investment company in the hotel sector. In its early years, this firm was known by the name Starwood Lodging, which owned a small number of hotels in North America, all under different brands.

It was not until 1994 when Starwood began to forge itself as a large hotel chain, after the purchase of the Westin group from the Japanese of the Aoki Corporation. Subsequently, Starwood purchased the Sheraton, Four Points by Sheraton and The Luxury Collection chains from ITT Sheraton in 1998, establishing itself as one of the world's leading hotel chains.
Hotels of the chain "Starwood Hotels & Resorts"
Rooms from

103.00 USD

...located in Municipio Playa

The Four Points by Sheraton La Habana Hotel was previously known as the Quinta Avenida Habana Hotel, previously the Barcelo Habana Ciudad Hotel. It is located in the Miramar business area, near the Miramar Trade Center, 18 km away. from José Martí...
more information...
* Prices based on double occupancy