Sandals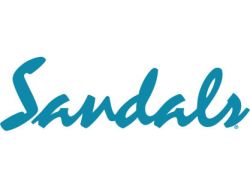 Sandals Resorts is ideal for couples. The company "Ultra All Inclusive", a concept that makes holidays with Sandals very simple when it comes to offering a budget: a starting price includes unlimited meals and snacks, both alcoholic and non-alcoholic beverages, non-motorized water sports , activities carried out on land and accommodation.

A wide variety of recreational options at Sandals Resorts that cater to any enthusiast of windsurfing, scuba diving, kayaking, and water skiing. Golf, tennis, basketball and volleyball.

Looking for time alone? I hide in a hammock for two, a secret lagoon, or a secluded stretch of beach.

Gyms offer saunas, steam baths, and a staff of professional trainers, where guests can enjoy eucalyptus steam baths, aromatherapy treatments, massages, facials, and more. You will find at least five restaurants in almost all the hotels in the chain, as well as 24-hour barbecue on the beach. Some of the suites at Sandals Resorts if you wish include the services of a personal butler, who sees to all your needs.

All Sandals hotels have been awarded the Green Globe 21 certification for environmental management. The hotel engages in green practices that include using timers on electrical equipment to conserve energy, promoting staff awareness through workshops and seminars offered by environmental groups, and inviting local craft vendors to display and sell their crafts on the premises.