Oásis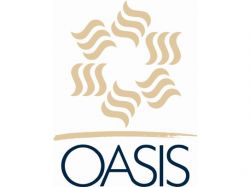 Oasis Hotels is owned by Dieci SA Ltd. The company was founded in 2001 in Sofia, the capital of Bulgaria, and its main business activity includes the construction and management of hotels and tourist facilities. The company offers a wide range of tourist services.

Among its main objectives are to establish the norms of a new type of hotel services in its facilities, emphasizing high quality and comfort, expanding our market share using our competitive advantages and the high quality of our products and services.
Hotels of the chain "Oásis"
Rooms from

64.00 USD

...located in Cayo Coco

Hotel Playa Cayo Coco, Cuba. Located in Cayo Coco, in the center of the island, separated from the mainland by a highway over the sea at 17 km, next to the paradisiacal waters, with great privacy, 1 km from the second longest coral reef in the world and a beach of 2 km long, surrounded by flora and fauna of great...
more information...
* Prices based on double occupancy