Be Live Hotels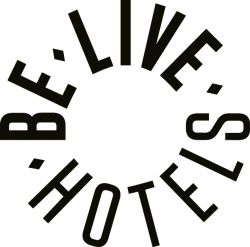 The hotel chain "Be Live" has hotels in Spain, Dominican Republic, Mexico, Cuba and Morocco.

Be Live Hotels has its own quality program that sets objectives to meet the real expectations of customers and partners. Most of the hotels in the chain are recognized as "check safety first."

The offers of Be Live is addressed to the different market sectors: sun and beach, family, spa and relaxation, for which it offers fully equipped apartments and hotels.

Thus, the two splendid hotels of Punta Cana, a hotel in Pamplona, just steps from the historic center, or apartments in Madrid, are accommodations well aimed to the faithful customers under the same brand.

The diversity of accommodations enables Be Live Hotels to have a wide portfolio of clients, with emphasis in the Caribbean resorts.

Be Live Hotels has an internal program that respects the environment and collaborates with organizations working for sustainable tourism as Rainforest Alliance.
Hotels of the chain "Be Live Hotels"
Rooms from

52.00 USD

...located in Varadero

The Hotel Be Live Turquesa, Varadero, Cuba, formerly Hotel Oasis Turquesa is a 4 star all inclusive hotel. The hotel is located just 8 km from downtown Varadero, 35 minutes from the airport and 10 minutes from Las Americas Mall, and situated in one...
more information...
Rooms from

53.00 USD

...located in Varadero

The Hotel Be Live Las Morlas, Varadero, Cuba is a nice modern hotel, equipped with the necessary facilities for a pleasant stay in Varadero. The Hotel Las Morlas (formerly known as Riu Las Morlas ) is a 4-star hotel...
more information...
* Prices based on double occupancy