Barceló Hotels & Resorts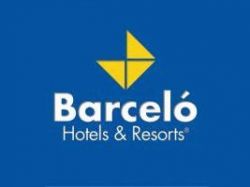 The Barceló Group is a Spanish multinational company based in Palma de Mallorca, dedicated to the tourism sector since its foundation in 1931. It has a hotel division and a travel division that make it one of the most important companies in the sector in the world. Its main activity is focused on Europe and America, and it has 185 hotels in 17 countries and 505 travel agencies in 23 countries. The ownership of the group has been in the hands of the Barceló family for 3 generations.

The main activity of the group began in 1931, from the small transport company "Autocares Barceló", owned by Simón Barceló (1902-1958). Since 1954 it began its activity also as a travel agency, and in 1964 Viajes Barceló was created.

In 1962 the company acquired the Hotel Latino de Palma de Mallorca, which would be the company's first, and Barceló Hotels & Resorts, the group's hotel division, was born.

Its international projection came in 1981 with the acquisition of the tour operator Turavia, and in 1985 it opened the Barceló Bávaro Beach Resort, the first resort of a Spanish chain in Punta Cana (Dominican Republic). It was also a pioneer in the United States, with the acquisition of his first hotel in Washington DC in 1992.

In the 1990s, and through the acquisition and shareholding in different companies in the United States and the United Kingdom, the group achieved its implantation as one of the most influential companies in the sector worldwide.

Hotels of the chain "Barceló Hotels & Resorts"
Rooms from

54.00 USD

...located in Varadero

The Arenas Blancas Hotel, Varadero, Cuba is an all-inclusive hotel with an attractive collection of buildings and gardens with the purest blue of the Caribbean and white sands of Varadero. Arenas Blancas Hotel is close to the sea in rooms scattered among green gardens and offers comfortable...
more information...
Rooms from

61.00 USD

...located in Varadero

Hotel Barceló Solymar, Varadero, Cuba, this hotel is located right on the beach, near the city center and offers comfortable all-inclusive accommodation, can be in bungalows or in hotel rooms. In addition to a wide range of services, you will find night and day entertainment to keep you more than busy.
more information...
* Prices based on double occupancy