Barceló Hotels & Resorts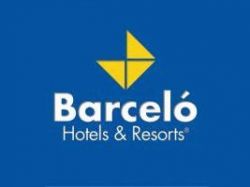 "Barceló Group" is a Spanish multinational company with its head offices in Palma de Mallorca, mainly dedicated to the tourism industry since its foundation in 1931.

It has a hotel chain with many luxurious hotels around the world and a division of travels with several travel agencies, which becomes Barceló in one of the most important companies in the sector worldwide. Its main activity is focused on Europe and America, and has 185 hotels in 17 countries and 505 travel agencies in 23 countries. The group ownership is held by the Barceló family for 3 generations.

The activity of the group began in 1931 with a small business transport "Coaches Barceló", owned by Simón Barceló (1902-1958). Since 1954 also began operating as a travel agency and in 1964 was created Viajes Barceló.

In 1962 the company acquired the Hotel "Latino" in Palma de Mallorca, which would be the first in the company, and Barceló Hotels & Resorts was born, the hotel division of the group.

In 2010, it had a share of approximately 23 million visitors and employs more than 36,000 employees.