Pestana Hotels and Resorts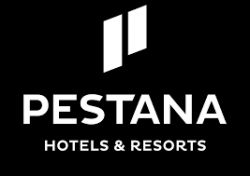 Pestana Group is the largest Portuguese group in the tourism sector, the hotel chain PH & R - Pestana Hotels and Resorts has 38 hotels and over 6,500 rooms.

Its main activity is Tourism, also having interests in industry and services. The group manages hotels in 3 continents: Europe, South America and Africa.

The Pestana Group also has 38 hotels, 6 multi-property, 3 golf courses, 2 real estate / tourism, gambling concession for Casino, a stake in a charter airline, a travel information and 3 wholesalers.

The Pestana Group was founded by Mr. Comendador Manuel Pestana, when it acquired the Atlantic Hotel in 1965. A new 5-star hotel was built in place, the works ended in 1972.

When Mr. Comendador Manuel Pestana retired, he passed control of the company to his son, Dionisio Pestana. In 2003 the group took over the management in control of the Portuguese chain Pousadas de Portugal, thereby taking responsibility for more than 40 Pousadas in the country.

Curiously, the Portuguese footballer Cristiano Ronaldo is a member of Grupo Pestana.
Hotels of the chain "Pestana Hotels and Resorts"
Rooms from

0.00 USD

...located in Cayo Coco

At Pestana Cayo Coco Beach Resort, you will have the opportunity to live an incredible experience, thanks to our variety of benefits. The hotel has 11 buildings with 3 floors, 1 swimming pool, water sports, horse riding, among other attractions.
more information...
* Prices based on double occupancy