NH Hotels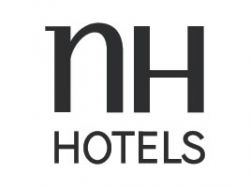 NH Hotels (Navarra Hotel) is one of the largest Spanish hotel chains in Europe and third in the category of business hotels.

Founded by Antonio Catalan, NH Hotels has currently 392 hotels with over 58,000 rooms in 24 countries in Europe, America and Africa. It has a workforce of 22,000 employees.

The acronyms NH come from "Navarra Hotels", since the founder was from Navarra (Spain) and created in his community his first hotel.

In the year 2000, it became one of the main European hotel chain with the acquisition of the Dutch Krasnapolsky (July 2000), the German Astron (February 2002) and the Italian Jolly Hotels (2007). It also acquired the Mexican Krystal (June 2001). Today, the majority shareholder of the company with more than 25% of the shares is "Hoteles Hesperia".

NH Hoteles is listed on the Madrid Stock Exchange and has come to be included in the selective Ibex 35.

On September 14th, 2009 NH merged with "Hesperia" Hotels chain, creating the largest urban Spanish hotel group with 400 hotels spread in 24 countries.
Hotels of the chain "NH Hotels"
Rooms from

86.00 USD

...located in Vedado

The famous Hotel Capri in Havana just reopened its doors and will be operated by NH Hotels chain. The Hotel Capri in Havana, Cuba is famous for its reference in the novel "The Godfather" by Mario Puzo. It is in a corner near 23rd Street, one block from the famous...
more information...
* Prices based on double occupancy